---
Festival Schedule
Below is the full 2013 film festival lineup. Please bring a copy of your ticket receipt with you for fast check in.
Tuesday, October 1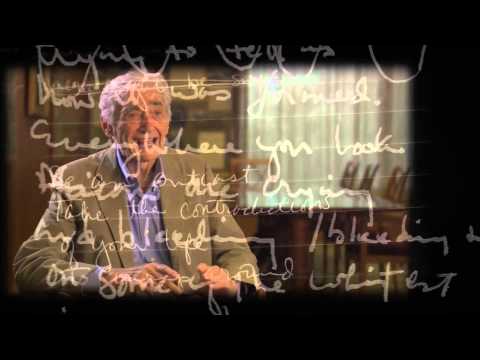 Beauty in Truth
This documentary examines the life of author Alice Walker, who became the first black woman to win the Pulitzer Prize for her novel The Color Purple in 1983. Director Pratibha Parmar focuses on Walker's inspirational upbringing during years of violent social changes and her political and social activism.
7:00 PM | The Bookshelf
126 S Broad St., Thomasville
229. 228.7767
SORRY; RSVPs are at full capacity. No more seats are available.


---
---
Wednesday, October 2
Stomp The Yard
After the death of his brother, an expert street dancer goes to Georgia to attend Truth University. But his efforts to get an education and woo the girl he likes are sidelined when he joins in his fraternity's effort to win a step dancing competition. Prior to the movie, an exhibition of step dancing; after movie Q&A with writer Gregory Anderson.
Thomasville Center for the Arts
600 E. Washington St., Thomasville | 229.226.0588
6:30 PM - Reception for Gregory Anderson
8:00 PM - Movie Screening
$30 Movie and Reception, $10 Movie and Q&A
TICKETS AVAILABLE AT THE DOOR
---
---
Thursday, October 3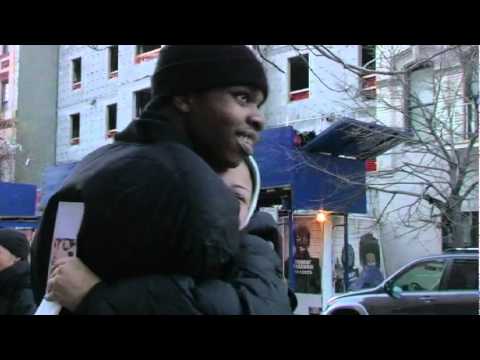 To Be Heard
To Be Heard is the story of three teens from the South Bronx whose struggle to change their lives begins when they start to write poetry. As writing and reciting become vehicles for their expressions of love, friendship, frustration, and hope, we watch these three youngsters emerge as accomplished self-aware artists who use their creativity to alter their circumstances.
9:00 AM – NOON | Thomas University
51501 Millpond Rd., Thomasville | 229.226.1621
Roland Legiardi-Laura, poet, writer and director will be the special guest in a panel discussion with Dr. Nick Mazza, Dean College of Social Work FSU and Editor of Journal of Poetry Therapy and Bill Millford, Head of the Social Work Program at Thomas University. TU Students encouraged to attend. CEU Credits $20
Free to public. No ticket or reservation required; donations welcome.
3:00 PM – 6:00 PM | Boys & Girls Club
212 S. Madison Street, Thomasville | 229. 228.5155
Screening and workshop with Ronald. Students only.


The Great Debaters
Based on the true story of Melvin B. Tolson, a professor at Wiley College Texas. In 1935, he inspired students to form the school's first debate team, which went on to challenge Harvard in the national championship. After the movie Q&A with Associate Producer (Harpo Films) and Professor at FSU, Valerie Scoon.
7:00 PM | Thomasville Center for the Arts, 600 E. Washington St., Thomasville | 229.226.0588
$10 movie with Q&A

TICKETS AVAILABLE AT THE DOOR
---
---
Friday, October 4
Beasts of the Southern Wild
Faced with both her hot-tempered father's fading health and melting ice-caps that flood her ramshackle bayou community and unleash ancient aurochs, six-year-old Hushpuppy must learn the ways of courage and love. After the movie Q&A with screenwriter Lucy Alibar and Special Guest. 
Thomasville Center for the Arts
600 E. Washington St., Thomasville | 229.226.0588
6:30 PM – Louisiana Bayou Reception for Lucy Alibar, screenwriter
8:00 PM – Movie Screening
RECEPTION IS SOLD OUT; MOVIE TICKETS $20, AVAILABLE AT DOOR.
---
---
Saturday, October 5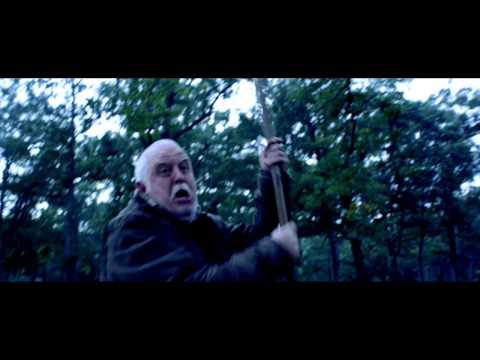 Mickey Matson and the Copperhead Conspiracy
When a mythical device from ancient times is rebuilt by a group of Confederates who feel the civil war never ended, Mickey Matson and his newfound friend, Sully, must follow a series of clues left by his dead grandfather to keep the evil men away from the three mystical objects that power the device. If he fails, it could mean not only the loss of his family's home, but maybe the demise of our country as we know it.
PLUS
FSU College of Motion Picture Arts | Student Shorts
1:00 PM | Thomasville Center for the Arts
600 E. Washington St., Thomasville | 229.226.0588
Multiple films shown. $10 for family of four.
TICKETS AVAILABLE AT THE DOOR
---
---
Sunday, October 6
The Highwaymen / script reading
A determined young man, barely out of high school, discovers a talent for painting and leads a group of African American artists on a quest for fortune and fame. Together, they defy the odds under the relentless oppressions of Southern prejudice. They become known many years later as "The Highwaymen" and are collected as artists and as an important part of Florida's history. The film is in production and the Covey Film Festival will do a full script reading of the movie, with discussion of this acting process. Cast will be from local colleges.
1:00 PM | Thomas University, Flowers Auditorium
51501 Millpond Rd., Thomasville | 229.226.1621
No ticket required; donations welcome
Movie & Gala Tickets
All ticket sales are final. Refunds will not be issued for lost, stolen, damage or destroyed tickets. No refunds or exchanges will be given unless the event is cancelled. In the event of a cancellation, refunds will be available at the point of purchase. All orders will receive an email confirmation. Please contact the Thomasville Community Resource Center with further questions.
ONLINE SALES ARE NOW CLOSED.

TICKETS ARE STILL AVAILABLE AT THE DOOR FOR BEAST OF THE SOUTHERN WILD (MOVIE ONLY), STOMP THE YARD, THE GREAT DEBATERS AND THE FSU COLLEGE OF MOTION PICTURE ARTS EVENTS.
Screening Locations
600 E. Washington St., Thomasville, GA
229.226.0588
126 S Broad St., Thomasville, GA
229.228.7767
1501 Millpond Rd., Thomasville, GA
229.226.1621
212 S. Madison Street, Thomasville, GA
229.228.5155